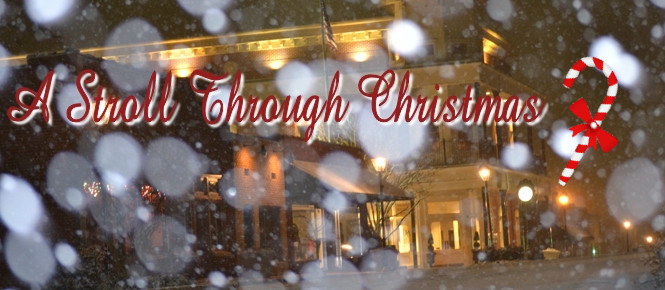 "A Stroll Through Christmas" is held on the third Saturday each December on Main Street Clifton, TN. This year's event will be held on December 15, 2018 from 6:00pm until 8:00pm. Main Street will be illuminated by candle light, every business will be theme decorated, and carolers will be singing traditional Christmas songs.
Children have cookies with Santa (a free professional photo will be given for each child), free crafts for kids, a Christmas tree farm, restaurants will be open, and shopping available for families. The night will end with a Christmas presentation at the historic Presbyterian Church.
Sponsored by the Rotary Club of Clifton, for more event information please contact Denise Lineberry at: (731) 607-1614 or deniselineberry@hotmail.com.
Artisans:
Clifton will make available a heated building for local artists and artisans to set up and sell their items. You will have to bring your own table or display fixtures. There will be NO charge for the space and NO commission collected on sales. Clifton just wishes to have something special for the attendees to purchase. There will be no other types of vendors, just our local craftspeople and artists.
Set Up:
You can set up your display up until 5pm on Saturday night, and then the street will be closed to car traffic.
Can't Be Here:
If you wish to participate but cannot be here, The Rivers Edge, a gift shop on Main Street specializing in local art will be open for the event. You can drop off your items at any time. We will be happy to display and sell them for you. We will be collecting a 10% commission during the event however.
Contact:
Please contact Joan at 931-676-3438 or halfbacks@tds.net if you plan on attending or if you would like to place your items at the Rivers Edge.