The governing body for the City of Clifton is known as the Board of Commissioners. This board meets every 4TH MONDAY OF EACH MONTH AT 6:00PM CST AT CITY HALL to discuss the City's business and to hear citizens' concerns.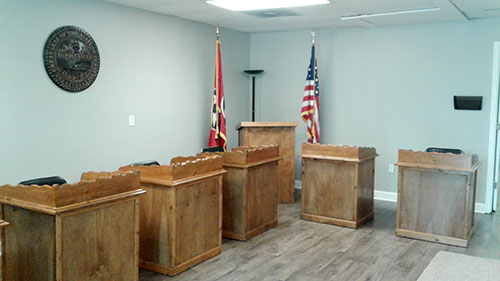 The Board of Commissioners are elected by the voters of Clifton biannually, serving at-large. A new Mayor and Vice-Mayor are selected after each election.
The City Commission: establishes policy, determines the overall direction of the City, evaluates performance of personnel, services, and programs, hires the City Manager, establishes priorities, authorizes expenditures, and collects revenues.
From time to time it may be necessary to change the meeting time or date due to federal holidays or special circumstances. Notices for upcoming meetings will be posted on this website, at City Hall, at the Clifton City Post Office, Frank Hughes School and various Business locations throughout the City of Clifton.
Mayor Mark Staggs
Vice Mayor Eva Ruth Warren
Commissioner Michael Francis
Commissioner Jeff Letson
Commissioner Tammy Prince